Barbra Rabson Joins ABFM Board of Directors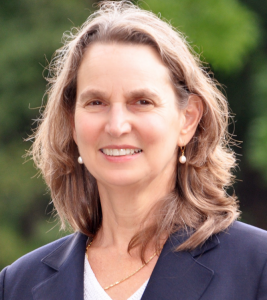 (September 2023)
Barbra Rabson, MHQP's President and CEO, has been invited to join the Board of Directors for the American Board of Family Medicine (ABMF) as one of two non-physician members.
Founded in 1969, ABFM is a not-for-profit, private organization whose mission is to improve the health of the public through Board Certification, Residency Training, Research, Leadership Development, and promote the development of the specialty of Family Medicine. It is the third largest of 24 boards that make up the American Board of Medical Specialties (ABMS) and was the first purely primary care specialty board of ABMS. ABFM's primary role is to support family physicians who are committed to achieving excellence in improving the health of their patients, their families, and their communities.
"I am truly honored to be elected to the ABMF Board of Directors," says Rabson. "Primary care, the heart of our healthcare system, is in a fragile state right now and we need to do everything we can to strengthen it and help it thrive. I look forward to bringing my experiences with MHQP's primary care initiatives to the Board to help ABFM continue to drive its mission forward and support a high-functioning primary care system in this country."
MHQP's primary care initiatives include the creation of the first-ever dashboard of metrics to monitor the health of primary care, in collaboration with the Center for Health Information and Analysis (CHIA).
Rabson will serve a five-year term on the ABFM Board of Directors (through 2028).