It's Time We Started Collecting Data on People with Disabilities
By Barbra G. Rabson
(December 2021)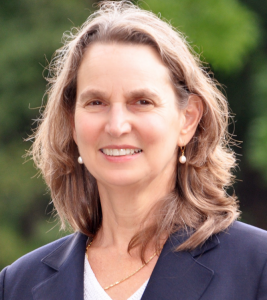 As a measurement organization, MHQP has a long track record for reporting comparative performance information to drive improvements in Massachusetts healthcare. We are now focused on reporting performance on health equity and are working to generate the data to enable us to do so. MHQP and our members have been making good progress recently in our efforts to collect patient information by race, ethnicity, and language so that we can look at disparities in care. But we have not had similar traction when it comes to reporting on how the healthcare system cares for people with disabilities.
I was moved to pen a "Letter to the Editor" on this subject, which I was excited to have published in the Boston Globe. Since the Globe only allows 200 words, I thought I would elaborate on this important issue here.
Knowing Our Patients
When MHQP started measuring the performance of physician organizations in the early 2000s, we came to understand that the first step in a practice's ability to effectively manage the care of patients with chronic diseases was to know which of their patients had which chronic diseases. It seems all too obvious now, but this was not the case for most practices back then. The use of registries and electronic records was nascent and inconsistent, and the performance of many practices didn't improve until they started tracking their patients with chronic diseases.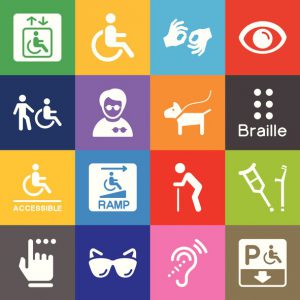 Today, most clinicians are a click away from seeing which of their patients who have diabetes, for example, have recently received a hemoglobin A1C test. These advances transformed preventive care for people who have chronic diseases and have enabled the healthcare system to track progress across patient sub-populations and to spark broad-scale improvement.
However, there are currently no such no widespread national or statewide efforts to identify people with disabilities and capture data related to the care they receive. This is a major gap for our healthcare system.
Why This Is a "Miss" for Healthcare
The CDC estimates that 26% of adults in the US (61 million individuals) currently live with some form of disability. 12% have a "significant" disability, a severe physical or mental impairment that seriously limits one or more functional ability (such as mobility, communication, self-care, self-direction, interpersonal skills, work tolerance, or work skills).
At a micro level, we should be concerned that our healthcare providers are uninformed when it comes to the functional status of their patients. Clinicians need to have complete information about their patients to provide quality care and meet patient needs. This includes any accommodations that may be required to provide equitable care to people with disabilities.
At a macro level, this also presents a significant concern for population health management. We've all heard the adage that 'You can't improve what you can't measure." People with disabilities have been largely unrecognized as a population for public health attention. With limited data available, we are challenged to track system performance related to inequities, patient experience and care quality.
An Issue of Equity
This is also ultimately a health disparities issue and part of a broader effort to increase and standardize collection of Race, Ethnicity, Language, and Disability (RELD) data. There is an important intersectionality when it comes to people with disability and other potentially stigmatizing attributes.  The disability community in the US is disproportionately:
Female – women are 30% more likely to be disabled than men (Lee et al., 2021)
Low-income – 26% of disabled people live in poverty, while 11% of non-disabled people live in poverty (Eflein, 2019)
BIPoC – Black people are 25% more likely to be disabled than white people (Courtney-Long et al., 2017)
Institutionalized – 38% of US inmates are disabled (Maruschak et al., 2016)
Elderly – 85+ year-olds are 10 times more likely to be disabled than 18-24 year-olds (Okoro et al., 2016)
What's more, adults who have disabilities are 4 times more likely than adults who don't to report poor health (Krahn et al., 2015).
Healthy People 2010, which came out in 2000, identified people with disabilities as a disparities population. Now, 20 years later, the pandemic has shone a harsh light on this reality. This became abundantly clear to me when I recently spoke with Kestrell Verlager, a disability and technology advocate and member of MHQP's Consumer Health Council.
"The ADA was initiated 31 years ago," Kestrell told me. "And yet what the pandemic made manifest was that people with disabilities literally weren't being counted. When it came time to roll out the vaccines in Massachusetts, since they had never collected information about people with disabilities, people with disabilities were not given any priority to receive the vaccine."
"If they don't count you, you don't count," she concluded.
What Can We Do?
Step one to improving care for people who have disabilities is to know who they are and what accommodations they require.
Research shows that patients overwhelming support the collection of disability data. 88% of patients agreed that it is important for healthcare organizations to collect disability data, and 77% of patients were comfortable with healthcare organizations collecting disability data (Morris et al., 2017).
Collecting data on functional status is challenging because functional status is a moving target – it can change throughout an individual's life. For this reason, self-reported data, gathered longitudinally over time, is considered the "gold standard." Ideally, every touch with the healthcare system would offer the patient an opportunity to update information about their functional status since this can change over time.
Much thought and research has resulted in an evolving set of effective questions to assess a person's status related to disabilities. Mandated by Section 4302 of the Affordable Care Act, the U.S. Department of Health and Human Services Office of Minority Health has led the way by establishing thee six disability questions to identify a person with a disability:
Hearing: Are you deaf or do you have serious difficulty hearing?
Vision: Are you blind or do you have serious difficulty seeing?
Cognition: Because of a physical, mental, or emotional condition do you have serious difficulty in concentrating, remembering, or making decisions? (5 years or older)
Mobility: Do you have serious difficulty walking or climbing stairs? (5 years or older)
Self-care: Do you have difficulty dressing or bathing? (5 years or older)
Independent living: Because of a physical, mental, or emotional condition, do you have difficulty doing errands alone such as visiting a doctor's office or shopping? (15 years or older)
An affirmative response in any one of these domains is considered a disability. We have some experience using these six questions in our surveys of the Long-Term Services and Supports (LTSS) population for MassHealth. It's notable that 90% of respondents are willing to answer.
This is not a perfect construct, but it is a start. While systemic barriers have been widely recognized as drivers of racial and ethnic inequities in healthcare and health outcomes leading to recent efforts to monitor and reduce these disparities, similar recognition has been lacking for disability. To optimize our impact, health equity research, policy and goals must be intersectional, and must include disability.
As our awareness of these issues continue to evolve and expand, we must start now to engage with patients, providers and payers to create a pathway for collecting self-reported disability information from patients to allow us to measure and improve the care we provide people with disabilities.
#####
MHQP would welcome the opportunity to advance this issue through partnerships focused on innovative ways to begin to collect disability data and collaborative efforts to bridge this gap. Please contact Barbra Rabson at brabson@mhqp.org if interested.