MHQP Pays Tribute to Harris Berman, MD, Former MHQP Board Chair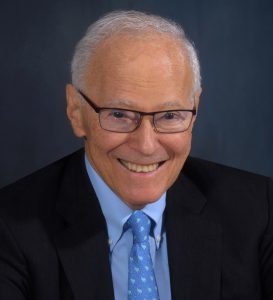 (November 2021)
We at MHQP are deeply saddened to learn of the passing of Harris Berman, MD. Harris was an important leader in the early years of MHQP, serving as MHQP's Board Chair when he was Dean of Public Health at the Tufts University School of Medicine.
"Harris was extremely committed to MHQP's collaborative approach," said Barbra Rabson, MHQP's president and CEO. "During our formative years, he emphasized that organizations across Massachusetts should collaborate, rather than compete on quality efforts, with MHQP as a catalyst for that collaboration. That philosophy continues to be core to our work today. And when we were still an informal organization, Harris pushed us to become incorporated as a non-profit organization, saying that we would be able to do much more good for the world if we sought outside funding beyond what our members were willing to contribute. Two years later we received our first $1 million grant. Harris was an important mentor and friend to me, and I will miss him dearly."
"We have all lost a great leader and a wonderful person," said James Roosevelt Jr., MHQP's current Board chair. "Having had the privilege of working with or for Harris over three decades, I know that we are the beneficiaries of his great accomplishments. MHQP, Tufts Health Plan and Tufts University School of Medicine are just a few of his leadership successes. His true legacy lives on in the wonderful family he and his wife, Ruth Nemzoff, have nurtured. All of them and all of us who have benefited from knowing and following Harris. We will continue to work to carry out his guidance to 'do the right thing'".
You can read about Harris' extraordinary life HERE.
Our sincere condolences go out to Harris' family and everyone else whose life he touched.