What Is Quality Healthcare?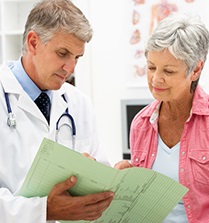 The Institute of Medicine says that quality care means treatment that is:
Safe. Treatment helps patients and does not cause harm.
Effective. Research shows that treatments have positive results.
Patient-centered. Healthcare providers (doctors, nurses, and others) treat all patients with respect.
Timely. Patients get the care they need at a time when it will do the most good.
Efficient. Treatment does not waste doctors' or patients' money or time.
Equitable. Everyone is entitled to high quality healthcare. This includes men and women of all cultures, income, level of education, and social status.
But you need to determine what is most important to you as a patient. Since the quality of care can varies from one doctors' office to another, it is important to compare primary care doctors' offices based on nationally developed standards that show you how well doctors' offices in your area and across the state care for their patients. Using this information, you can compare and choose a primary care provider based on the standards that are most important to you.
Armed with this information, you can have productive conversations with your doctor about:
What's most important to you
The quality of care they provide
How they can improve the care the provide to best meet your needs
MHQP created HealthcareCompassMA.org to help you and your family, your friends and neighbors, and all Massachusetts residents learn about healthcare quality. We hope you will use the information you find there to help make decisions about where to get your health care, and to help you work with your doctors and other healthcare providers to get the best care for you and your family.