Meeting the Moment in Telehealth
By Barbra G. Rabson
(August 2020)
When asked what they have learned about themselves as a clinician using telehealth in a recent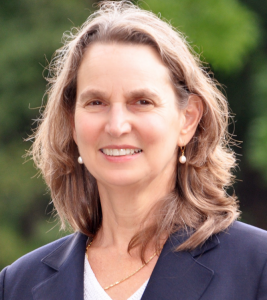 MHQP survey, one physician responded, "We are an incredibly versatile lot. Our commitment to lifelong learning and constant change in our profession has trained us well for meeting this moment successfully."
"Meeting this moment." I love this sentiment.
The past few months have been a challenging and trying time, to be sure; but we have witnessed extraordinary commitment, strength and resilience as healthcare has risen to the challenge.
One positive thing for healthcare that may come out of this horrible pandemic is having our eyes opened wide to both the benefits and challenges of telehealth. As I noted in a previous post and a podcast, telehealth has tremendous potential for improving patient care. We still have much to learn – and Massachusetts is leading the way.
I was recently part of a discussion with the administrator of the Centers for Medicaid and Medicare Services (CMS), Seema Verma, who convened a videoconference with Massachusetts healthcare leaders to hear about our telehealth experiences and what the rest of the nation might learn from our efforts.
Administrator Verma's inquiry sprung from the president's executive order proposing that CMS expand telehealth permanently. She wanted to hear about our telehealth experience in the Commonwealth because nearly 50 percent of our Medicare fee-for-service beneficiaries have used telemedicine during the pandemic. This is the highest rate in the country.
While I did not know this fact prior to the videoconference, I was not at all surprised to hear it. Governor Charlie Baker issued an order in March requiring insurers to cover all medically necessary telehealth services and to reimburse providers at the same rate as in-person care during the COVID-19 emergency. Telehealth services quickly soared as a result.
MHQP has been closely tracking the telehealth experiences of both patients and clinicians since the COVID-19 pandemic drove the near instantaneous proliferation of virtual care by Massachusetts providers.
One of MHQP's major initiatives with telehealth has been a program we call "Together for Better Telehealth." It's an effort to help clinicians share what they are learning from their telehealth experiences to help the whole profession adapt to this new way of providing care as swiftly as possible.
Over the past few weeks, we've been piloting a rapid feedback process to better understand what it has been like for healthcare providers across the state to make the dramatic, sudden shift to providing virtual care. As one clinician leader noted, "It takes years, not months for a medical student to learn how to conduct an exam. It will require months, not days for clinicians to do this well remotely." 
More than 130 clinicians across Massachusetts from all types of specialties ranging from primary care to gastroenterology, social work to neurosurgery responded to our pilot survey – one of whom I quoted at the top of this post. We heard about what they feel they have lost from having to see patients virtually, what surprised them about how well telehealth has worked, and what they have learned about themselves as clinicians practicing telehealth. More than anything else, we heard that clinicians are experiencing telehealth very differently:
Many clinicians have adapted to telehealth better than they thought they would and are finding unexpected benefits and insights from this mode of caregiving, while others report feeling an extra toll or burden from the change.
Some clinicians appreciate that telehealth has given them an opportunity to get to understand and know their patients and report that they are engaging patients, caregivers and family members in new ways.
Some clinicians appreciate that, for some patients, telehealth is easier and helps to remove access barriers, yet others are quick to point out the limitations of telehealth, including health disparities and privacy issues.
In short, this has been an easy transition for some clinicians and much harder for others. It is critical that we develop a deeper understanding of what types of providers thrive with telehealth and under what circumstances and with what types of patients. It equally important that we view the telehealth experience through the patients' eyes to understand what is working and what is not from their perspective.
In our second wave survey, we are digging deeper to learn what strategies and techniques clinicians are using to make telehealth better in specific areas. These include choosing the appropriate type of visit, taking patient history, examining patients virtually, health equity, and clinician fatigue.
Despite all the benefits of telehealth, many challenges remain and many questions must be answered. Among them:
Now that they've seen how much telehealth can save them in terms of time off work for appointments, childcare and transportation, will patients demand telehealth be part of their healthcare program going forward?
What is the right mix of telehealth vs. in-person visits and how do we better incorporate telehealth into the workflow of the organization?
How can we effectively incorporate team-based care into telehealth visits?
Regarding the technology we use to reach our patients, how do we balance ease of access with privacy and security concerns?
Will the opportunity for more frequent and convenient contacts with patients offered by telehealth reduce the need for more resource intensive services such as hospitalizations? Does telehealth hold the promise to reduce the overall cost of care?
Does the ease of connection that telehealth offers as a benefit also raise concerns about overutilization and abuse that influence future payment policies for telehealth? How can we best prevent potential fraud and abuse?
How can we effectively address health equity issues in telehealth, such as making broadband widely available, so that telehealth does not leave certain population of patients behind?
Will the benefits of telehealth be extended to all areas of the care continuum – including inpatient care, ICUs, and skilled nursing facilities – and be leveraged to improve care continuity for complex patients?
Will the current momentum to integrate telehealth into care delivery go beyond substituting an in-person visit for a telehealth visit and towards delivering a continuum of care regardless of care modality? And will moving to delivering a continuum of care finally drive reimbursement away from our visit-based, fee-for-service payment system?
We will need to address these issues in order to fully "meet this moment" and achieve a future in which telehealth is appropriately and effectively integrated into healthcare delivery in a way that ultimately benefits both providers and patients. MHQP is proud and pleased to do our part to help make this happen.