What We Are Learning About Patient and Provider Experiences with Telehealth
By Barbra G. Rabson
(May 2020)
I have been amazed and inspired to see healthcare respond to the daily challenges presented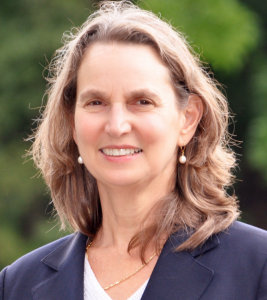 by the COVID-19 pandemic. Crises have a way of opening new opportunities and presenting innovative solutions which were barely conceivable before. So I believe it is with telehealth.
As I wrote in a post on April 13, we in healthcare have an enormous opportunity – I even see it as an obligation – to come out of this crisis with as much insight as possible to help us finally get telehealth right. Toward that end, MHQP has been interviewing patients and providers about their experiences with telehealth – and we are learning a lot.
As we fly through nearly instantaneous learning cycles in this grand experiment we are collectively conducting with telehealth, perhaps the most important guide and metric of our success should be patient experience. Especially since we will have limited opportunities to receive face-to-face feedback, hearing how our patients are feeling about and responding to online interactions and new technologies will be critical to a continuous quality improvement process that may determine the essence of the healthcare experience in the future.
Equally important is a deep understanding of provider experience. While some provider groups have had telehealth programs in places for a long time, most of our healthcare system has been scrambling over the last several weeks to stand up a program that allows patients to be seen during this crisis, moving tens of thousands of patients to new telehealth programs virtually overnight. As we transition from an emergency fix to ongoing practice, we need to gather data from providers about what's working well and how to best improve what's not working well.
Interestingly, we are finding that telehealth seems to work better than in-person visits in some cases. For example, providers and patients tell us that:
Medication reconciliation visits can be simplified because patients can more easily identify what is in their medicine cabinet when they are at home.
Some patients with certain conditions prefer telehealth. For example, one clinician reports that she has a patient with agoraphobia who is much happier with a telehealth visit and might not get care at all if an office visit was required. Another clinician states that her older patients with dementia find it disorienting to come into the office and seem much calmer in telehealth visits.
Telehealth visits are working better than in-person visits for some end-of-life discussions where members of a patient's family who are located elsewhere (anywhere in the world) are able to join the conversation in ways they would not have been included before.
It is easier for some patients to talk about sensitive topics by phone or video from home where they are more comfortable and at ease.
It is easier for some clinicians to get to know some of their patients better by seeing them in their home environment, getting to meet their pets, etc.
At the same time, we have discovered some dissatisfaction with telehealth visits. Examples include:
Patients report concern that, since their doctor couldn't do a physical exam or other tests that might have been performed at an in-person visit, they may not have gotten the diagnosis or treatment plan right.
Phone calls or video visits that use up patients' limited data or phone minutes may not be viewed favorably, possibly raising some equity issues.
This is a sampling of early findings from MHQP's work that will give us the data to inform policy and decisions about what is the "right" mix of telehealth versus in-person visits in a post COVID-19 world. These data will help us support provider efforts to improve patient experiences with telehealth visits, visits that are certain to remain an essential part of our healthcare delivery in the future.
The response to my April 13 post has been nothing short of inspiring. So many people agree that the opportunity in front of us is critical and unprecedented. And so many people have offered ideas, wisdom and support. We've been soaking it all in and directing that energy toward initiatives to:
Collect broad-scale feedback from patients on their experiences with telehealth across provider groups and platforms;
Provide a learning environment in which providers can share their insights and receive ongoing data and information about what's working; and
Collect data necessary to help inform policy decisions about what happens post COVID-19.
Please stay tuned for more information about these initiatives in the days ahead.
One thing we know for sure is that telehealth is here to stay in some form or another. It is incumbent upon all of us to optimize its application as we shape a patient-centered future of healthcare in our state and our country. We welcome your involvement, ideas, energies and support as we embark on this new journey.
I wish you health and safety during this challenging time.