MHQP's Rabson and McIntosh Co-Author Award-Winning Study on Telehealth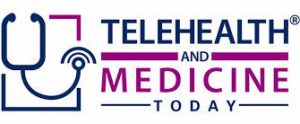 (August 2022)
MHQP's Barbra Rabson and Nathalie McIntosh are co-authors of an important article which has earned the Telehealth and Medicine Today journal 2021 Annual Editors Best Article Award, exhibiting the most views, downloads, and citations.
The independent academic healthcare publisher, Partners in Digital Health (PDH), published findings from the three-part research project from the COVID-19 Telehealth Impact Study conducted by the COVID-19 Healthcare Coalition in the open access journal Telehealth and Medicine Today (TMT) in the July 2021. MHQP's Barbra Rabson and Nathalie McIntosh were co-authors along with researchers affiliated with Mayo Clinic, MITRE, Harvard Medical School and other organizations.
The study identified characteristics of the explosive implementation and scale of telehealth use in the first year of COVID-19 pandemic – forever changing traditional healthcare practices and patient access in the United States. The research drew on analysis of over two billion healthcare claims records, as well as nationwide surveys that MHQP helped design of providers and patients using telehealth during the pandemic.
The results of this research add another important layer of data to better understand telehealth usage during the pandemic, in addition to MHQP's other body of work on this subject.
The study's key findings included:
Leading up to the pandemic, telehealth claims were growing slowly, by approximately 44,000 per month. At that linearized rate, it would have taken more than 22 years to achieve the number of claims reported in April 2020.
There was a rapid and widespread adoption of telehealth once the pandemic struck, with over 12 million telehealth claims in April 2020, accounting for 49.4% of total health care claims.
Seventy-five percent of providers indicated that telehealth enabled them to provide a quality care. Eighty-four percent of patients agreed that quality of their telehealth visit was good.
Peak levels of telehealth use varied widely among states ranging from 74.9% in Massachusetts to 25.4% in Mississippi.
Every clinical discipline saw a steep rise with the largest claims volume in behavioral health.
Seventy-four percent of patients indicated they will use telehealth services in the future.
"The COVID-19 pandemic sparked widespread innovation on the part of physicians and patients in the use of telehealth," said Francis X. Campion, MD, FACP, principal lead, Digital Health at MITRE. "Based on our claims analysis and surveys we expect that telehealth will be integrated into the care of people with acute and chronic conditions and has the potential to greatly improve the care of underserved and vulnerable populations."
"The experience with telehealth during the COVID-19 pandemic has opened everyone's eyes as the potential to deliver health care in much more safe and convenient ways," said Steve Ommen, MD, medical director of Experience Products for Mayo Clinic's Center for Digital Health. "I think that years from now, we will point to 2020 as the year that the potential of digital care delivery became a reality, as long as the regulatory and reimbursement environment is conducive to its growth."
Click HERE to read the study.