Now Is the Time to Get Telehealth Right
By Barbra G. Rabson
(April 2020)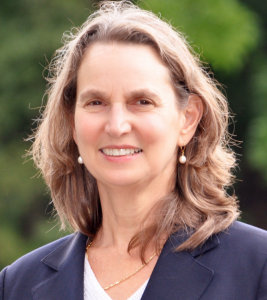 Amid all the horror and hardship of the COVID-19 pandemic, maybe something good will emerge on the other side of it for the healthcare system. Now is our chance to finally get telehealth right.
Before the pandemic struck, MHQP was working with a distinguished panel of experts to create a series of recommendations on the future of primary care in Massachusetts to support Governor Baker's recent proposal to increase the state's investment in primary care and behavioral health. Many important and essential issues were raised by this insightful group, and we are preparing to explore these ideas further in the weeks and months ahead.
Not surprisingly, one of the most critical issues raised by this panel – and in almost every conversation about primary care and behavioral health – is access. We have long known that telehealth, where patient and providers have a visit over the phone or via videoconference, holds great promise for addressing this need and involves significant challenges in the healthcare setting. Many other industries have transformed the ease and convenience for people accessing services by leveraging digital technologies. Can healthcare cultivate a similar transformation for patients by fully embracing this technology?
How we deliver primary care has changed overnight with the combination of the virus outbreak and the Governor's foresight to ease restrictions on care delivered virtually. Fear of infection and "stay-at-home orders" have meant practices have stopped seeing most patients in person for routine care. We've heard from many primary care practices in the past few weeks with many different strategies as to how they will care for patients during this time. We have also heard from many patients with varying desires of how they would like to interact with their primary care provider. As always, care experiences are as different as the people involved in each situation. We are all trying to do what is best for patients, but as with everything about this virus, we have no certainty about what is the best thing to do.
Many people in healthcare have long been advocating for telehealth as a way to improve access but have not been successful promoting its widespread adoption. Now that primary care has been forced to make this transition, we have both an opportunity and a responsibility to better understand how patients and clinicians experience virtual care and to optimize the effectiveness of this form of communication for the future of primary care. I suggest we make the most of this grand telehealth experiment by gaining as much insight as we possibly can to help transform primary care once we are through this crisis.
MHQP is set to meet this challenge. We are planning to conduct a statewide survey of both patients and clinicians in primary care practices about their experiences with telehealth. Fundamentally, we need to understand what's working well and where can we improve the experience. We'd also like to dig deeper to learn how virtual visits impact the patient-provider relationship. For example, how does the patient/provider experience differ for telehealth compared to in-person visits? Are there certain patients/conditions that are particularly suited to telehealth visits? How does telehealth change the nature of the patient/provider relationship itself?
As MHQP works with our stakeholders and researchers to develop a survey tool to ask patients and providers about their experiences with telehealth visits, we are interested in hearing from you about what questions you think are important to ask. Please share your ideas with us!
We believe this is an important and meaningful effort that has the potential to transform care delivery and drive healthcare experience improvements for both patients and providers in Massachusetts for years to come.
Thank you and stay well.