Unsustainable: An Honest Assessment of Massachusetts' Healthcare Performance
By Barbra G. Rabson
(July 2023)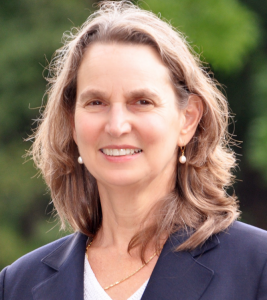 Last month, the Commonwealth Fund published its annual scorecard on state health performance and gave Massachusetts the top overall ranking. The ranking was based on several metrics collected in 2019, 2020 and 2021 covering seven categories ― Reproductive and Women's Health, Access and Affordability, Prevention and Treatment, Healthy Lives, Racial and Ethnic Health Equity, Income Disparity, and Avoidable Hospital Use and Cost. Massachusetts ranks highly in six out of seven categories (and #1 in five of them). This is good news. However, in the seventh category, Avoidable Hospital Use and Cost, Massachusetts ranks 44th out of 51 (District of Columbia is included in the rankings). We had our worst performance on these three metrics in this category:
Primary care spending as share of total healthcare spending for Medicare beneficiaries ― Massachusetts spends a shockingly low 4.7% of total healthcare cost on primary care for Medicare beneficiaries, compared to 5.5% nationwide. We rank 46th on this measure. (This result actually worsened since 2018 when the percent of primary care spend was 5.4%, and the MHQP/CHIA Primary Care Dashboard shows this declining further to 4.6% in 2021.)
Preventable hospitalizations for Medicare beneficiaries ― In Massachusetts, 36 per 1,000 Medicare beneficiaries were hospitalized for preventable conditions, compared to 29 nationwide. These are  inpatient stays for treating ambulatory care-sensitive conditions (ACSCs) that evidence suggests may be avoidable, in part, through timely and quality primary and preventive care. We rank 47th on this measure.
Hospital 30-day readmission rate for Medicare beneficiaries ― 42 per 1,000 Medicare beneficiaries are readmitted to the hospital within 30 days in Massachusetts, compared to a nationwide average of 33. We rank 50th on this measure.
OK, so let's think about this. Our worst performing measures point to a failure to prevent hospitalizations and hospital readmissions and inadequate financial support of our primary care system; and yet, we are the top ranking state in the country? What's wrong with this picture? This is clearly not sustainable.
Our hospital-centric healthcare funding and culture threatens to undermine what the National Academies of Sciences, Engineering, and Medicine calls "the only part of the health care system that results in longer lives and more equity" ― primary care.
I recently wrote about growing concerns of the developing crisis in our primary care system. The Boston Globe has echoed these worries, reporting that "For old-school pediatricians, a way of life is under threat," that "Primary care is on life support," and that "Months-long waits accessing care leave patients sicker and in anguish."
The warning signs are all around us. According to the MHQP/CHIA Primary Care Dashboard:
Total healthcare spending dedicated to primary care for all age groups in Massachusetts declined from 7.6% in 2019 to 7.1% in 2020.
The percentage of Massachusetts physicians who are primary care physicians (PCPs) is less than 30% and declining.
Over 30% of PCPs are aged 60 and over and that percentage is increasing.
Less than a quarter of Massachusetts medical school graduates are going into primary care.
Too many Bay State residents have healthcare experiences that are frustrating at best and dangerous at worst, and many are not even accessing the system when they need it due to skyrocketing costs. In a 2021 survey commissioned by the state's Health Policy Commission, 46% of Massachusetts adults said they delayed or skipped care due to cost, and three in four residents were worried about being able to afford healthcare in the future. Moreover, in CHIA's 2021 Massachusetts Health Insurance Survey, 41% of residents reported that they or a family member had healthcare affordability issues in the past 12 months and nearly one-third (31%) of residents reported having an unmet healthcare need in their family due to cost in the past 12 months (these numbers are even higher for residents of color.)
How long can we expect our primary care system to continue to perform well under these conditions? The disproportionate amount of Massachusetts healthcare dollars going to hospitals at the expense of primary care (and other preventive services such as behavioral health) creates a very unhealthy trajectory that will drag down our total healthcare system performance. It's just not sustainable and it is time we prioritize primary care and prevention and keeping people well. We need to pass legislation that will support primary care and incentivize an adequate pipeline of new primary care clinicians.
The point was recently driven home for me by a primary care physician colleague who wrote: "I now tell specialists and the ED that the most dangerous words they can put in a note are 'follow-up with PCP.'  The risk in the past was the PCP would never see [the patient], the risk now is that the PCP doesn't even exist."
Think about the impact this will have on preventable hospitalizations and hospital readmissions.  We all need to care about this.