MHQP Receives Second PCORI Award to Help Improve Care for Patients with Sickle Cell Disease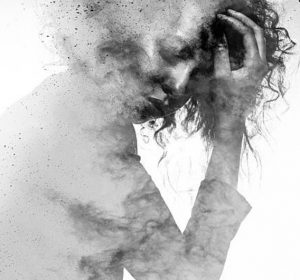 (May 2023)
In the summer of 2022, MHQP partnered with the Massachusetts Sickle Cell Association (MSCA) to lead a set of convenings to explore new directions for research into patient-centered approaches to help people with sickle cell disease (SCD) self-manage their pain. This effort was made possible through an award from the Patient-Centered Outcomes Research Institute's (PCORI) Eugene Washington Engagement Awards program.
MHQP convened these meetings to discuss this important topic with individuals living with SCD and their families, providers who care for individuals who have SCD, researchers who have done work in SCD, and policy advocates. While focusing primarily on opportunities to improve pain self-management, the participants also identified a specific need for research focused on removing the system-level barriers to optimal SCD pain crisis care. MHQP and MSCA have now been granted a second PCORI award to address this topic.
SCD is a life-threatening, inherited blood disease. While it affects all races, within the United States it predominantly affects Black individuals, leading to complex challenges at the intersection of race and disability-based discrimination. The vaso-occlusive crisis, or "pain crisis," is a hallmark of SCD, which usually manifests as an abrupt onset of severe and debilitating pain. Participants in last year's meetings highlighted the many barriers to high quality care, including lack of provider knowledge about SCD and how to diagnose and treat pain crises, compounded by inequities and biases in SCD care received at healthcare facilities and a lack of institutional resources. Several participants shared that patients seeking care for SCD pain crises are often incorrectly viewed as drug-seekers and are described as exaggerating their pain, leading to sub-optimal care.
These barriers and the stress associated with racial bias cause many patients with SCD to avoid clinical care, increasing the risk of life-threating complications. Despite this well-known history of inequity, there has been limited patient-centered research into approaches to help providers and healthcare organizations overcome the systems-level barriers to effective patient-centered care for SCD pain crises. These findings solidified the need for research into potential structural changes ― with an explicit emphasis on health equity ― that may improve outcomes for patients experiencing SCD pain crises.
This will be the focus of the new PCORI Engagement Award MHQP received, project #30403 entitled "Developing a Patient-Centered Research Agenda to Improve the Care of Sickle Cell Pain Crises." In October and December, MHQP and MSCA will reconvene a similar group of SCD experts to identify potential research questions focused on overcoming the barriers to optimal care for patients with SCD, resulting in improved clinical approaches to acute pain crisis care management.
"MHQP is honored to receive this second PCORI Engagement Award" said Natalya Martins, MHQP's VP of Programs, who is overseeing the project. "We are excited for the opportunity to build on last year's work, as well as MHQP's other initiatives to reduce inequities in pain care, as we seek more effective and equitable system-level approaches to improve the care of individuals with sickle cell disease."
"Last year's collaboration yielded important insights about ways people impacted by sickle cell disease can self-manage their pain," said Jackie Haley, Executive Director of MSCA. "We look forward to building on that work with MHQP to explore ways that healthcare institutions can improve care for patients with SCD."