MHQP Celebrates Barbara Spivak and Julita Mir
(November 2022)
MHQP is pleased to celebrate the invaluable contributions of two members of our Board of Directors, Barbara Spivak, MD, and Julita Mir, MD, both of whom have an enormous impact on MHQP's strategy and direction.
Barbara Spivak, MD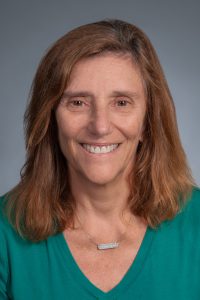 A primary care provider and President and CEO of the Mount Auburn Cambridge Independent Practice Association (MACIPA), Barbara Spivak has offered an important and valued perspective as a longstanding member of MHQP's Board of Directors since 2006.
"I am so grateful to  Barbara for her contributions to MHQP over the past 16 years," says Barbra Rabson, MHQP's President and CEO. "She has been a steady, passionate voice for patient-centered care and for the value of primary care, and her impact on our organization over those years is immeasurable."
We spoke with Dr. Spivak about her time with MHQP. Here are some of her thoughts:
"I went into medicine because it was intellectually challenging and because I wanted to help people," says Spivak. "So, when I started running MACIPA, I wanted to focus on how we as an organization could give better care. But there was no way to know whether we were doing a good job or not. That's when I first learned about MHQP. The data they provided and made public gave me the ammunition I needed to go to my physician group, long before we were getting paid for quality, and say, 'Look, we can do better than this.' That was the beginning of my relationship with MHQP and the start of our quality improvement program at MACIPA."
"We still have a need to look at patient experience in multiple ways and comparative data is really important," she says. "Now we're looking at diversity and equity issues, which we probably should have been doing years ago. And MHQP is helping with that. For me, both as a clinician and as the leader of an organization, that's a really critical piece."
"Also, I'm a very big believer in primary care," Dr. Spivak continues. "And we equally have a behavioral health crisis in the state, where we clearly don't have enough access. When we start putting more money into primary care and behavioral health, we need to be able to know if that money had an impact on the quality and the outcomes of care. That's another important role that MHQP is playing — monitoring the health of primary care for the state. We need to be able to look at data to say if we invested well."
"MHQP has the advantage of being unbiased and independent with the collaboration of the health plans, the provider community and the voice of our patients," she says. "Having those three stakeholder groups working together is really important. So, I think MHQP's future is going to be very solid."
Julita Mir, MD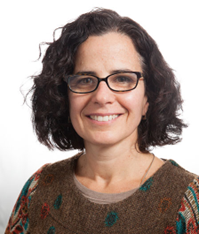 As the Chief Medical Officer for Community Care Cooperative (C3), Julita Mir has created important inroads and helped to establish critical connections for MHQP in the community health center network.
"As MHQP's work continues to expand to new populations, the wisdom and insights that Julita has contributed to our organization have been critically important," says Rabson. "She has been a real champion for change and a voice for patients who are typically not heard from in our system. "
Dr. Mir had this to say about her time with MHQP:
"Some patients don't have a voice because they don't understand the healthcare system," says Dr. Mir. "Our system is a complicated spider's web, and they just don't think they deserve it or they don't know what their rights are. For many of them, English is not be their first language and they can't navigate the healthcare system without some guidance. These individuals are not feeling empowered enough to say what their needs are."
"I feel MHQP plays a huge role in really making sure that all the individuals who access the healthcare system in the Commonwealth are actually part of our member experience surveys and that we as providers understand what they need," she says. "We've done important work together in elevating the patient's voice, making sure those individuals have access to say what they need or express their interest or share their social needs."
"Serving on the MHQP Board has helped me better understand the challenges of evaluating and improving member experience, as well as the importance of measuring primary care performance," Dr. Mir continues. "The sustainability of primary care relies on organizations like MHQP to continue to raise the bar. MHQP truly includes the patient's voice in all endeavors and will certainly be a leader in the health equity space as that becomes its newest area of focus."
Jim Roosevelt, Jr,. MHQP's Board Chair, reflected on the contributions of Drs. Spivak and Mir to MHQP.
"Barbara and Julita have both left a lasting impression on MHQP and its Board of Directors," Roosevelt said. "We are grateful for their leadership and dedication and look forward to working with them on future endeavors."