The Need to Measure Patient Experience of Oral Health Care: A Call to Action
(November 2022)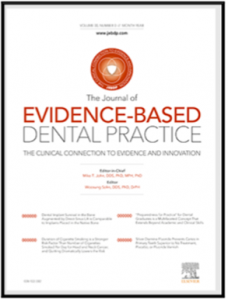 MHQP's Amy Stern, Andrew D'Amour, Jim Courtemanche, and Barbra Rabson have co-authored an important article in collaboration with Nadeem Karimbux, Dean of the Tufts School of Dental Medicine, and Dr. Mike John, Associate Professor at the Minnesota School of Dentistry. The article, which was recently published in the Journal of Evidence-Based Dental Practice, makes the case for measuring patient experience in oral health care, highlights the challenges such measurement in this setting faces, and provides a set of next steps.
MHQP has been measuring and improving patients' experiences of medical care for over two decades. We believe measuring patient experiences in oral health would similarly help advance value-based care and drive improvements that address health equity concerns.
Rigorous surveys to measure patients' experiences of health care are common practice in general medical care to improve patient centered care. However, such questionnaires are not consistently used to capture the patient's experience of oral health care. Because patient experience is an important component of oral health care, there is a need to measure it in the oral health care setting.
To reach their conclusions, the authors conducted a comprehensive review of the literature examining patient experience measurement in medical and oral health care. This focused on studies aimed at understanding the current measurement landscape and existing measurement tools.