MHQP Adds New Board Members, New Perspectives
(December 2021)
MHQP is pleased to welcome two new members to its Board of Directors. Jim Huffman, Head of Benefits at Fidelity, and Ben Kruskal, Senior Medical Director at Wellforce Clinically Integrated Network (formerly the New England Quality Care Alliance, or NEQCA), were both confirmed by the Board at its October meeting. Mr. Huffman will be filling the "employer seat" on the Board, recognizing the important voice that employers/purchasers have in Massachusetts healthcare. Dr. Kruskal will be one the two representatives on the Board from MHQP's Physician's Council.
At the same time, we extend our heartfelt appreciation to John Moore, Medical Director at Fitbit, and Eileen McAnneny, President of Massachusetts Taxpayers Foundation, for their extraordinary contributions as members of the MHQP Board for the past four years.
"We are thrilled to welcome Jim and Ben to the Board," said Jim Roosevelt, Jr., the Chairman of the Board. "We know both will bring important perspectives and insightful leadership s to help us chart the future course for MHQP."
Jim Huffman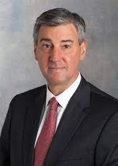 James Huffman is the Head of Benefits at Fidelity Investments, where he oversees a full suite of benefits—including comprehensive health, financial and wellness benefits—for more than 45,000 employees. In this role, he has focused on better aligning people, processes, and products to the benefit needs of employees. Mr. Huffman previously served as the Head of Benefits at Bank of America, where he was responsible for the strategy, design, and management of employee benefits for more than 250,000 employees and retirees. He also was the Senior Manager of U.S. Benefits at Dell Computer Corporation. He currently serves as the Board Chair for the National Business Group on Health. Mr. Huffman earned his B.S. in Business Administration from Worcester State University.
"I am very excited about the opportunity to engage with different stakeholders in Massachusetts healthcare through MHQP, said Mr. Huffman. "At the table, we've got physicians, plans, patients, different stakeholders all focused on how we improve the health of our communities.  I think an employer's voice is important in that discussion and I'm really looking forward to being part it. I'm also excited about the chance to partner with other large employers in Massachusetts to come together and try to drive improvement within the community versus just one employer or one hospital system at a time. If we collaborate, we can drive a lot of change."
Ben Kruskal, MD

Ben Kruskal is a physician executive, infectious disease specialist and pediatrician. He is currently a senior medical director at the Wellforce Clinically Integrated Network (formerly the New England Quality Care Alliance, or NEQCA), a large physician network comprised of both community and academic practices which is part of the Wellforce health system and affiliated with Tufts Medical Center. His duties broadly include helping practices achieve the IHI Quadruple Aim: lowering cost, improving quality and safety, improving the patient experience, and improving provider wellbeing. Among the initiatives Dr. Kruskal has worked on at Wellforce are a Medicaid ACO, a specialist engagement strategy, helping lead the network through the Covid pandemic, and devising a population health management approach for high needs, high utilization patients. Dr. Kruskal practiced pediatrics and infectious disease for twenty years and served for more than 5 years as Chief of Infectious Disease and Travel Medicine at Harvard Vanguard Medical Associates and Atrius Health.  He has served in a variety of formal and informal quality improvement roles with Massachusetts provider organizations since 1998.
"My interest in serving as an MHQP Board Member builds on my long-term focus on improving how health care is delivered, making it safer, more effective, more comfortable and comforting for patients, more satisfying for providers, and less expensive," said Dr. Kruskal. "MHQP is a unique resource for Massachusetts healthcare, the locus of some of the most thoughtful and far-ranging discussions about how care is delivered that I have ever participated in. I truly appreciate MHQP's multi-stakeholder approach. Too often one encounters efforts to improve care in the absence of direct input from consumers and payers, and MHQP's approach brings together vital perspectives to generate better and more insightful work."