MHQP Receives PCORI Award to Help Improve Pain Self-Management for People with Sickle Cell Disease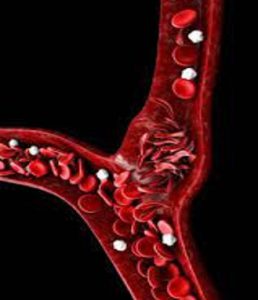 (November 2021)
MHQP is pleased to announce that, in partnership with the Greater Boston Sickle Cell Disease Association (GBSCDA), we have received an award from the Patient-Centered Outcomes Research Institute's (PCORI) Eugene Washington Engagement Awards program to identify new directions for research into patient-centered approaches to help people with sickle cell disease (SCD) self-manage their pain.
Individuals who have SCD frequently experience acute and chronic pain that is characteristic of this debilitating condition, and there is currently very limited research into effective approaches of self-management of pain. This project funded through the PCORI award is especially important because SCD primarily affects people of color, and there is strong evidence of racial/ethnic inequities in access to pain care, which have only been exacerbated by the COVID-19 pandemic.
MHQP will approach this project, as we do with much of our work, to address complex issues in healthcare – through multi-stakeholder engagement. Together with the GBSCDA, we will host two virtual meetings that will include individuals living with SCD and their families, providers who care for individuals who have SCD, researchers who have done work in SCD, and policy advocates. These participants will review existing research in self-management of pain in SCD and other conditions, develop an understanding of Patient-Centered Outcomes Research/Comparative Clinical Effectiveness Research (PCOR/CER), and discuss future PCOR/CER research ideas that would aid individuals with SCD with self-management of their pain.
The output of the project will be a roadmap of future research needs and priorities through a patient-centered lens for supporting pain self-management for people with SCD, including a literature review of SCD pain self-management research, and a program of dissemination aimed at informing future research agendas to improve pain self-management among individuals with SCD.
"We are very excited that PCORI has provided this opportunity to build on MHQP's work on inequities in pain care and to contribute to the knowledge base of effective approaches to help people who suffer from sickle cell disease," said MHQP CEO Barbra Rabson. "We hope the dissemination of this work will drive new research in SCD and pain self-management among the research and patient/policy advocacy communities. We are proud to partner with the GBSCDA and look forward to finding new avenues to work together to improve the experience of care for patients with sickle cell disease."
"GBSCDA is committed to a world in which individuals with sickle cell disease are empowered to live happy, hopeful and fulfilled lives," said Jackie Haley, Executive Director of the GBSCDA. "Identifying potential ways that people impacted by this disease can self-manage their pain will be a tremendous step forward. We look forward to working with MHQP on this important project."
About MHQP
Since 1995, MHQP has been leveraging its unique position as an independent coalition of key stakeholder groups (providers, payers and patients) in Massachusetts healthcare to help provider organizations, health plans and policy makers improve the quality of patient care experiences throughout the state by: measuring and publicly reporting non-biased, trusted and comparable patient experience data; sharing tools, guidelines and best practices to help support improvement efforts; and catalyzing collaboration to find breakthrough solutions to shared challenges.
About GBSCDA
The Greater Boston Sickle Cell Disease Association, Inc. is a non-profit organization which aims to improve the quality of life for individuals affected by sickle cell disease and ensure that they are treated with dignity and compassion through advocacy, education and support services. For over 20 years GBSCDA has provided programs and services such as support group meetings, wellness initiative, college scholarships, tutoring program and an annual holiday party for children living with sickle cell disease.
About PCORI
The Patient-Centered Outcomes Research Institute (PCORI) is a United States-based non-profit institute created through the 2010 Patient Protection and Affordable Care Act. It is a government-sponsored organization charged with funding comparative clinical effectiveness research that assists consumers, clinicians, purchasers, and policy makers to make informed decisions intended to improve health care at both the individual and population levels.