Are Severe Staffing Shortages the "Long COVID" for the Healthcare System?
By Barbra G. Rabson
(October 2021)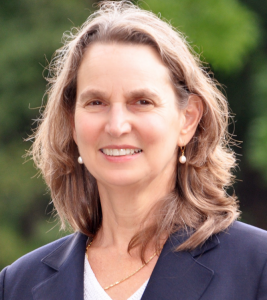 COVID-19 has disrupted our healthcare system in unimaginable and incalculable ways. While we hope that we may soon emerge from the intense burden created by the crisis, the long-lasting impacts of the pandemic are just beginning to come into focus. One of these long-lasting impacts – an adverse side-effect of COVID, if you will – would appear to be an exacerbation of staffing shortages possibly rising to the level of its own public health crisis.
These concerns dominated a recent meeting of MHQP's Physician Council, one of the key stakeholder groups that make up MHQP's unique multi-stakeholder governance structure. Each and every member of this group, representing small and large provider organizations and networks throughout the Commonwealth, expressed alarm at the severe, sustained levels of vacancy rates in their system. These vacancies are for every role in a practice – both clinical and support services – in both the ambulatory settings and in the hospitals.
The direct line from the pandemic to this problem makes me wonder if staffing shortages will be akin to "Long COVID" for the healthcare system – an unexpected and undesirable set of symptoms that stay with us long after the virus has abated.
The roots of this problem are multifaceted. Here are the general themes I heard at the meeting:
Appeal of Virtual Work:  The telehealth options forced to the forefront during the pandemic have been attractive not only to patients, but to many providers as well. This has been especially true for clinicians with school age children who need or may prefer to work at home now that they have been introduced to that opportunity. As with the corporate world, healthcare settings are now grappling with what the return-to-work model should be, and some healthcare workers are leaving inflexible practices to find a setting that supports remote work.
All Hands-on Deck:  During the height of the pandemic many clinicians in outpatient settings were reassigned to COVID clinics, testing units, or other areas of acute need. Once the urgent crisis subsided, many of these professionals have chosen to stay in their newly assigned areas (the pay is higher in many cases), raising the vacancy rates in the outpatient settings.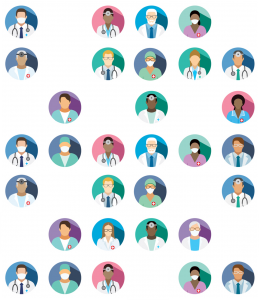 Travel Agencies:  Experienced staff are heavily recruited by travel nursing agencies. While some provider organizations have increased clinical and support staff salaries, they cannot match the salaries (and travel perks) offered by these agencies. And nurses who prefer to not travel are being redeployed, in some cases, by the agency in their current location.
Pipeline Disruption:  Training programs, typically excellent recruitment pipelines for medical assistants and community health workers have been paused and/or scaled back during the pandemic. Many of these programs are only now beginning to start up again.
Burnout:  While all staff are experiencing varying degrees of burnout, additional burden has been placed on primary care physicians as staff shortages have climbed, given our current physician-centric model that requires physicians to be involved in tasks others could perform if allowed. This has threatened to stretch physician burnout to new proportions.
The potential impact of this crisis cannot be understated, especially in light of possible staff reductions due to vaccination status. My colleagues are concerned about:
Reduced access for patients as clinics may choose to reduce hours of operation
Longer wait times for appointments
Quality improvement efforts are on hold
Spiraling costs as practices compete for fewer and fewer staff resources
As one colleague poignantly stated, "Give me staff, not stuff." I'm not entirely sure what the solution to this problem is, but it must include:
Innovations to rebuild a reliable pipeline
Staff working at the top of their licenses
Shared resource pools
Tracking vacancy rates across the state to monitor the situation
We will be more successful in reaching a new equilibrium through collaboration and collective action.  Please let us know your thoughts on ways we can work together to address this growing public health crisis.