The Value of Primary Care: How Come They See It and We Don't?
By Barbra G. Rabson
(July 2021)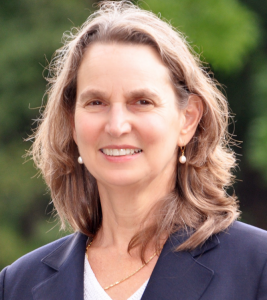 In May, the National Academy of Science, Engineering and Medicine (NASEM) issued an important new report called Implementing High-Quality Primary Care: Rebuilding the Foundation of Health Care. It received very little attention.
This was extremely worrisome for us at MHQP because, as an organization that has been measuring primary care performance and patient experiences with primary care for over a decade, we have become increasingly concerned about the health and sustainability of primary care in Massachusetts, especially in the wake of the COVID-19 pandemic in which many practices found themselves struggling to survive amid substantial uncertainty. We wanted to raise awareness of the report's findings and engage Massachusetts healthcare leaders in a discussion about the future of primary care in our state. So, on June 29, MHQP hosted an important webinar we called "Primary Care at a Critical Crossroads: What's Next for Massachusetts?" You can watch a recording of the webinar HERE.
Chris Koller, President of the Milbank Memorial Fund and member of the NASEM committee that created the report, presented the findings, followed by comments from distinguished panel of Massachusetts leaders:
Marylou Sudders, MSW, ACSW, Secretary of Health and Human Services for the Commonwealth of Massachusetts
Cindy Friedman, Massachusetts State Senator and Chair of Joint Committee on Health Care Financing
Bonnie Thompson, Family-Centered Child Healthcare Advocate
Barbara Spivak, MD, President and CEO, Mount Auburn Cambridge Independent Practice Association (MACIPA)
Jean Yang, MBA, President of Public Plans, Tufts Health Plan
Gerri Burruel, Senior Advisor, Purchaser Innovation and Engagement at Purchaser Business Group on Health (PBGH)
Carole Allen, MD, MBA, FAAP, President, Massachusetts Medical Society
Paul Pirraglia, MD, MPH, Division Chief, General Medicine and Community Health, Baystate Health
Lucilia Prates, Director, MA Senior Medicare Patrol Program, Elder Services of Merrimack Valley
Julita Mir, MD, Chief Medical Officer, Community Care Cooperative (C3)
Among the many insightful comments and ideas presented by this impressive group of leaders, one intriguing observation from the NASEM report which really resonated with me is this:
"Primary care is the only health care component where an increased supply is associated with better population health and more equitable outcomes. For this reason, primary care is a common good, which makes the strength and quality of the country's primary care services a public concern."
I couldn't agree more: primary care is a common good. A strong primary care system makes us all better and makes the healthcare system better for all. Studies show that when patients have a primary care clinician, they have better outcomes and lower costs. And like other examples of services in our society which we collectively agree are in our shared interest – infrastructure, education, public transportation, and police and fire departments being just a few examples – primary care deserves our collective support, protection and investment. We urgently need public policy oversight, strong advocacy, organized leadership, and public awareness efforts to ensure primary care continues to serve its benevolent purpose.
However, it is a bit more complicated than investing in existing primary care systems. Enormous amounts of venture capital dollars are pouring into for-profit primary care, offering patients alternatives to traditional primary care services. In fact, primary care was the second largest sector for venture dollars in healthcare in the first quarter of 2021, with companies raising a total of $8.9 billion.
The reason venture capital, private equity and big tech firms (e.g., Amazon, Google) are investing so much into primary care is that they see potential value there – i.e., a need, an opportunity, and a return on investment. The question we have to ask ourselves is why haven't healthcare system leaders, regulators and policy makers seen that value proposition too? Also, what does it mean for primary care as we know it when profit-driven companies that are driven by stockholders, not the public good, are making large investments in primary care?
These are some of many challenging questions we need to answer as we identify a pathway forward for primary care in Massachusetts.
Other difficult issues we need to address include:
How do we preserve and support the best aspects of our existing primary care system while also integrating the best innovations occurring in the venture-backed startups?
How do we shift our healthcare resources from other parts of the healthcare system into primary care? There is already a coalition, Primary Care for You (PC4You), that is working in partnership with Senator Friedman on proposed legislation to address this shift and how we might pay primary care differently. Two years ago, before the pandemic struck, the Baker administration had proposed a 30% increase of investment in primary care and behavioral health in our state. That proposal was derailed by the pandemic, but it is time to get it back on the tracks.
More primary care clinicians (PCPs) are now employed than independent. Many more were hired by hospitals during the pandemic. What will happen to the PCP voice in these systems?
What actions are we going to take to address the fact that there are not enough people training to become PCPs and primary care team members? What policies, regulations and/or incentives are needed to ensure there is a pipeline for primary care and how do we change current policies to align with the public need?
If we are to follow the NASEM recommendation that everyone should have a usual source of care, what do we know about how patients feel about this and who decides who the usual source of care should be?
How do we do a better job of framing the value of primary care and having a primary care relationship, and what is the nature of that relationship knowing different patients have different needs?
For our part, MHQP remains committed to help by doing what we do best – convening stakeholders and measuring the performance of the health care system, and of the health of primary care itself. Chris Koller pointed out that, to effectively advocate for primary care, we need accountability so that our advocacy is based on evidence. This is where MHQP can help.
MHQP plans to help lead efforts to monitor the health of primary care in our state, including the identification of new metrics that may be required as we make the shift in payment models from fee-for-service to capitation, and other metrics to monitor the success of the (hopefully) increased total dollars going to primary care in the future.
If you would like to join us in these efforts, please do not hesitate to contact me. Together we can preserve primary care as the bedrock of our healthcare system it is meant to be.