MHQP Launches The Pain Inequities Project, Seeks New Funding
(March 2021)
The COVID-19 pandemic has highlighted the devastating inequities embedded in America's healthcare system and highlighted the need to address the biases underlying deeply rooted and systemic health disparities in our country.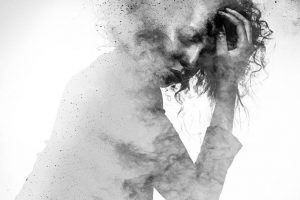 One area where these biases are quite apparent is pain management. Research has shown that Black Americans are systematically undertreated for pain relative to white Americans. (1) This is notably true for Black women, a group which has historically experienced sub-par care across a wide range of indicators.
To help understand and address these issues, MHQP has launched The Pain Inequities Project. This important initiative will investigate the disparities that Black women experience when they seek diagnosis and management of chronic pain, and based on these findings, will begin to identify strategies to address these important issues.
Bringing a Health Equity Lens to Pain Care
"This work builds on MHQP's historical interest in advancing health equity," says MHQP's President and CEO, Barbra Rabson. "In 2020, we rededicated ourselves to this goal as stark inequities highlighted by the pandemic demand a proactive response to address disparities in access and outcomes for patients from historically underserved communities."
This effort also builds on MHQP's prior work in pain management. In 2017, MHQP championed and co-led an initiative with a human-centered design firm to better understand and to improve pain assessment and management. That innovative project explored alternatives to the ways providers assess and manage pain so they could better calibrate pain assessment with opioid prescribing.
"Now, we have an opportunity to explore pain management through a health equity lens," says Rabson. "We are committed to eliminating inequities in care and see this as an important opportunity to shine a spotlight on bias in pain care."
Project Origins
In the summer of 2020, Rosalind Joffe, a chronic illness career coach and former chair of MHQP's Consumer Health Council, and her daughters, Lucy and EmmaRose, approached Rabson with this idea and the seed money to get the project off the ground. The Joffes have decades of lived experience with chronic pain as patients, as clinicians, and as caregivers.  They support research and political advocacy that seeks to dismantle white supremacy and remove barriers to the highest quality healthcare.
Details of the Project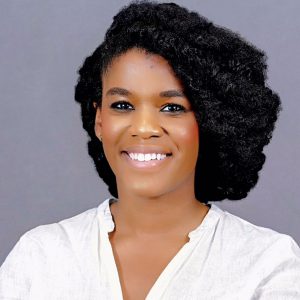 MHQP is working with Onyekachi Otugo, MD, MPH, a researcher and Clinical Fellow in Emergency Medicine at Brigham and Women's Hospital. Dr. Otugo is passionate about addressing health inequities in our current healthcare system with research that creates informed policies. Dr. Otugo's role will include research development and advisory committee formation.
In the first phase of this work, MHQP conducted open-ended interviews with adult patients who have experienced chronic (> 6 months) pain and clinicians who treat patients with pain-related diagnoses to understand their perspectives and experiences with receiving and delivering pain care. Their input will help us identify important concepts and themes, which will inform a deep dive into the literature to refine our understanding. We will then convene an Advisory Committee to review the evidence gathered, validate our initial findings, and identify directions for MHQP to work towards eradicating inequities in pain-related health outcomes and experiences.
How to Support this Work
MHQP is currently seeking donations to support the next phase of this work. Your generous funding is needed to help us drive collaborative efforts to eliminate inequities in pain assessment and management. If you are interested in supporting this work or learning more about the project, please contact Natalya Martins, Project Manager at nmartins@mhqp.org or 617-600-4621.
(1) Hoffman & Tarzian, 2001; Hoffman, Trawalter, Axt, and Oliver, 2016