MHQP Welcomes New Board and Council Members
(January 2021)
MHQP's unique position as a coalition of multiple stakeholder groups is reflected in our unique governance and guidance structure. Our Board of Directors is composed of two representatives from each of our key stakeholder groups (providers, health plans and patients), as well as five independent members who offer industry expertise. The Board is then guided by three councils representing each of our key stakeholder groups: the Physician Council consisting of medical directors from a diverse group of physician organizations across Massachusetts; the Health Plan Council composed of medical directors and directors of quality operations for MHQP's participating health plan member organizations; and the Consumer Health Council comprised of patients, family caregivers and other members of the public who have been active in advocating for patient-centered care and for the improvement of healthcare quality and affordability. Together, these bodies provide MHQP with multiple stakeholder perspectives as we find shared interests and solve problems that none can solve alone.

As we finally flip the calendar to 2021, MHQP is pleased to announce new members to its governing bodies.
New to the MHQP Board of Directors:
Denice Garrett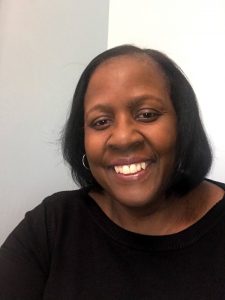 Denice is the new representative to the MHQP Board of Directors from the Consumer Health Council, which she has been an active member of since 2014. For 27 years, she has worked for Action for Boston Community Development (ABCD), a non-profit agency that serves low-income people in Boston and the Mystic Valley through a broad range of innovative initiatives, programs and services. Denice has worked in many functions in ABCD's Health Services Department throughout her tenure and is currently serving as the Coordinator for Clinical Billing and Data Operations. For the past 20 years, Denice has also been a volunteer facilitator for the Arthritis and Lupus support group at the New England Baptist Hospital. She is also trained as a Popular Opinion Leader, through which she educates people of color about clinical trials. She received her BA from UMass Boston and has a certification from Suffolk University in Human Service Administration.
New to the MHQP Physician Council:
Elizabeth (Betsy) H. Johnson, MD, MS, FACP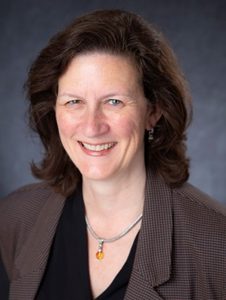 Betsy is the newest member of MHQP's Physician Council, having joined Beth Israel Lahey Health Primary Care as its Chief Medical Officer in March 2020. In her role at BILH, she oversees all aspects of the clinical enterprise across the primary care network. She has also assumed the additional role of Chief Medical Officer for the Beth Israel Lahey Health Performance Network, BILH's unified clinically integrated network that manages payor contracting and collaboration, care management and population health activities. Prior to BILH, Betsy served as President and CEO of MaineHealth Accountable Care Organization, CEO of Maine Medical Center Physician-Hospital Organization, Chief Medical Officer at Martin's Point Health Care, and Chief of Internal Medicine and Adult Urgent Care at the Kenmore Center of Harvard Vanguard Medical Associates in Boston. She earned her bachelor's degree from Bowdoin College, her medical degree from Vanderbilt University School of Medicine, and a Masters in Health Care Management from Harvard T. H. Chan School of Public Health.
Kimiyoshi Kobayashi, MD, MBA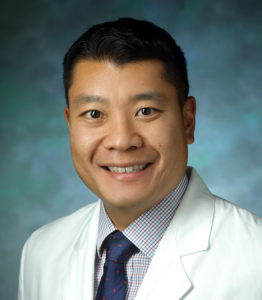 Kimi is the other new member of MHQP's Physician Council. He is Chief Quality Officer for UMass Memorial Medical Center and Medical Group. In this role, he oversees the Department for Quality and Patient Safety, Department for Clinical Regulatory and Public Reporting, Department of Infection Control, and several key functions within the Department of Risk Management. Prior to joining UMass Memorial, Kimi worked at Johns Hopkins Hospital and Massachusetts General Hospital where he held clinical operational leadership roles focused on inpatient operations, capacity management, and medical informatics. Kimi earned his undergraduate degree from Tufts University and completed medical school at Johns Hopkins University School of Medicine, as well as business school at Harvard Business School. He completed his residency training in internal medicine at Massachusetts General Hospital.
New to the Health Plan Council:
Clara Filice, MD, MPH, MHS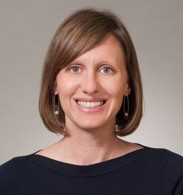 Clara is the newest member of MHQP's Health Plan Council. She is the Deputy Chief Medical Officer for MassHealth, where she provides clinical and strategic leadership to promote high quality, high value care for MassHealth members. She also advises on key strategic initiatives including related to social determinants of health, care of children and adolescents, and health equity. She previously served as lead clinical advisor for the restructuring of MassHealth's delivery system to promote integrated, coordinated care through a transition to Accountable Care Organizations. Clara came to MassHealth with experience in academic, federal governmental, nonprofit, and delivery system settings spanning several areas including quality measurement, clinical innovation, and population health. She earned her MD and MPH degrees at Northwestern and completed pediatric residency training at Lurie Children's Hospital in Chicago.  She was a Robert Wood Johnson Foundation Clinical Scholar at the Yale School of Medicine where she completed a Master of Health Science degree focused on health services research.  She is Board Certified in Pediatrics and continues to practice in a Boston-area clinic.
David Morales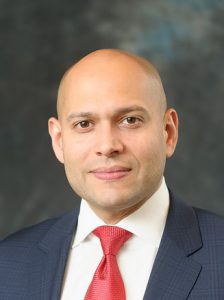 David is the other new member of MHQP's Health Plan Council. He currently serves as general manager of UniCare, an Anthem health benefits company. In this role, he oversees management of UniCare's commercial and Medicare plans offered to members insured through the Commonwealth of Massachusetts Group Insurance Commission (GIC). Prior to joining UniCare, David founded his own advisory practice, which specialized in management consulting, strategy, and regulatory innovation. Before that, he served as chief strategy officer for Steward Health Care System and as CEO of Steward's captive insurance company. Prior to joining the private sector, Morales held several public service roles, including Massachusetts Commissioner of Health Care Finance and Policy, and prior to that, as deputy chief of staff to Gov. Deval Patrick, managing cabinet affairs and public policy. In addition to his extensive insurance and healthcare industry experience, David has expertise in the pharmaceutical and biotechnology industries, having implemented and operated the first prescription drug insurance model in the U.S. – Prescription Advantage – which served as the incubator for Medicare Part D. He is a graduate of Bowdoin College.
New to the Consumer Health Council:
Ann Naimie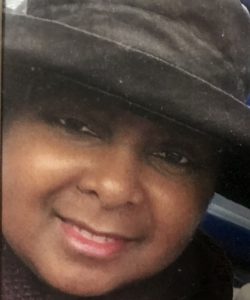 Ann is one of three new members of MHQP's Consumer Health Council. She is a consultant who has served for decades as a representative or advocate for municipalities and national and international non-profit organizations in the areas of public policy, education, healthcare and economic development. Ann has proudly advocated for Coastal Enterprises Inc., Maine Economic Conversion Project, the US Global Leadership Coalition (USGLC), and CARE USA. She was a delegate for USGLC and was proud to have represented the Coalition with her fellow delegates in Washington DC. A strong supporter of multi-partisan legislation for more than a decade, Ann was also a member of CARE USA's Washington DC delegations where she served as group leader for multiple years and supported the organization's multi-state recruitment efforts. She earned an undergraduate degree in Political Science from New England College and an MLA from Harvard University, and is currently looking forward to working on her dissertation. She is a member of the Arthritis and Lupus support group at the New England Baptist Hospital.
Antoinette Austin
Antoinette is another new member of MHQP's Consumer Health Council. She is a senior who lives and works in her own home, where she runs her sewing and crafting business called TEACA. Her most recent work experience was as assistant to the Heath Education Department at Action for Boston Community Development (ABCD), where she was responsible for scheduling and setting up health events throughout the Boston community. She also volunteered for the Boston Mayors Commission for Persons with Disabilities, in Boston City Hall, where she helped process handicap parking applications. She has also volunteered in many different venues in her community. Antoinette has a business degree from Massachusetts Bay Community College. She is also a member of the Arthritis and Lupus support group at the New England Baptist Hospital.
Kestrell Verlager

Kestrell is another new member of MHQP's Consumer Health Council. She is a blind disability and technology advocate, writer, and accessibility tester. She is an avid blogger, writing primarily about accessibility, assistive technologies, disability rights, and disability in science fiction. For the past two years, she has been serving on a committee that works with MassHealth and Tufts Health Plan to improve healthcare policy for people with complicated health needs. Kestrell has a degree in media studies from MIT, where she focused on people with disabilities as early adopters and adapters of technology, and how these technologies often become mainstream.