MHQP Adds New Voices to Physician Council
(May 2019)
MHQP is pleased to welcome representatives from four extraordinary organizations as new members of its Physician Council: Cambridge Health Alliance (CHA), Community Care Cooperative (C3), Boston Medical Center (BMC) and Acton Medical Associates (AMA). Each of these organizations adds an important and unique perspective to MHQP:
Cambridge Health Alliance is an academic community health system with three hospitals and an extensive primary care network that cares for more than 140,000 patients each year and serves as a safety net for complex and diverse patients. 
Community Care Cooperative is a MassHealth Accountable Care Organization created by 17 Federally Qualified Health Centers that serve over 120,000 MassHealth members from across the state.
Boston Medical Center is a non-profit 514-bed academic medical center and the largest safety-net hospital and Level I trauma center in New England.
Acton Medical Associates is an independently owned primary care practice for adults and children with a dedicated staff of over 200 medical professionals.
"We are thrilled to welcome these outstanding organizations to the MHQP family," said Andrew D'Amour, MHQP's Director of Business Development. "Each brings a unique and valuable perspective to our strategic discussions at a pivotal time for healthcare in Massachusetts and across the country."
These organizations will expand MHQP's depth and breadth in both the commercial and Medicaid populations. CHA, C3 and BMC are all significant players in the Medicaid market and bringing these groups to the table is a logical extension of MHQP's role conducting statewide patient experience surveys of the MassHealth ACOs.
On the other side of the spectrum, AMA represents our more traditional commercial business, though as a fully independent, physician-owned, primary care only practice will bring new insights and perspectives to the conversation at MHQP.
We spoke to the new members of our Physician Council to get their perspective on the value that MHQP brings to their organizations and what they look forward to as new members of the Council. Here's what they said…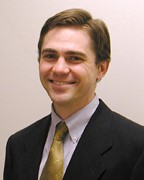 David Elvin, MD
Senior Medical Director Accountable Care
Cambridge Health Alliance
"I cannot tell you how honored I feel to be a member of such an illustrious group doing such great work. I have been a big fan of MHQP for many years and was personally excited to hear that we would have a trusted partner in MHQP to survey our patients with Medicaid. The organization has really made a difference in the processes which guide the care of patients. Understanding the patient's views on our interventions is critical to our mission of serving the underserved.  MHQP has always been a bellwether of the patient perspective and I highly value the transparency they promote which provides my leadership team with directional feedback about the experience of our patients. I look forward to participating with the team at MHQP as we continue to refine how best to represent our patients' experiences."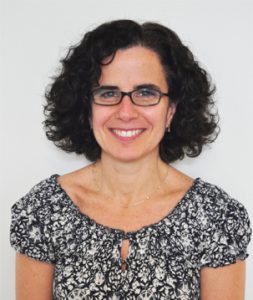 Julita Mir, MD
Chief Medical Officer
Community Care Cooperative (C3)
"I am delighted to bring the perspective of the Community Health Centers' providers and patients to MHQP's Physician Council. Our 17 federally qualified health centers (FQHCs) have been delivering high quality primary care for many years and have great expertise in addressing social determinants of health. So, with new payment models and multiple performance metrics, health centers are particularly interested in decreasing duplication and improving standardization. I have always valued MHQP as a trusted and reliable resource that has been able to engage multiple stakeholders and truly impacted the way we measure patient experience. I look forward to learning from and collaborating with this group of experienced leaders who are committed to providing transparent and evidence-based data to guide improvement efforts."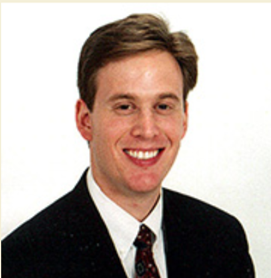 James Moses, MD, MPH
Vice President for Quality and Safety
Boston Medical Center
"What has us most excited about our relationship with MHQP is having a forum where we can discuss with other leaders in the state the shared priorities in the quality space. It's not common to have academic medical centers and other key stakeholders come together to be able to have discussions in an authentic and transparent way. I think that's the real value to MHQP – it helps us come together and facilitates a robust discussion about shared problems and a shared approach. We also look forward to being part of an influencer group that is helpful in setting policy and designing and creating the tools that are being used to measure patient experience. The topics we cover don't necessarily have very clean-cut solutions, so it's nice to have a group that leverages MHQP's creative process to identify innovative co-solutions and pathways."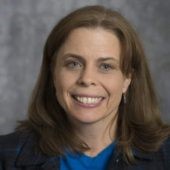 Deborah Kovacs, MD
Medical Director
Acton Medical Associates
"What I'm most excited about is how MHQP can help us realize the strength of having multiple stakeholders involved in high level decision making. I like that idea of having patients and health plans and physician leadership all get together and try to find ways to improve a pretty fragmented system. As an independent primary practice group, we constantly seek out ways to add new innovations so that we can continue to improve and hopefully keep the patients and the providers loyal to our practice. I hope the relationship with MHQP will allow our practice to grow from the ideas that we share with other groups. And I hope we can add our own insight from our practice's patient-centered approach. I look forward to contributing that voice on the Council."