Massachusetts Community Health Centers Excelling at Patient Experience
(May 2019)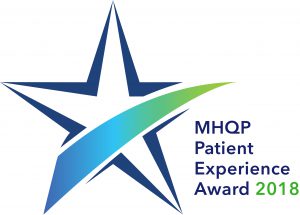 Earlier this year, MHQP introduced the "MHQP Patient Experience Awards," which recognized the 33 primary care practices throughout Massachusetts that performed highest on our annual statewide Patient Experience Survey. The winning practices are extremely diverse in size, structure and location, proving that patients can have great experiences in many different kinds of primary care settings.
One of the most exciting results was that five Community Health Centers (CHCs) were among the award winners:
East Boston Neighborhood Health Center, Boston, MA – winner of Top Overall Performer Among Massachusetts Pediatric Primary Care Practices and Distinction in Empowering Patient Self Care (Pediatrics) 
Hilltown Community Health Center, Worthington, MA – winner of Distinction in Patient-Provider Communications 
CHP Health Center, Great Barrington, MA – winner of Distinction in Empowering Patient Self Care
South Boston Community Health Center, South Boston, MA – winner of Distinction in Coordinating Patient Care (Pediatrics) and Distinction in Empowering Patient Self Care (Pediatrics)
Southern Jamaica Plain Health Center, Jamaica Plain, MA – winner of Distinction in Assessment of Child Development (Pediatrics)
In an article published on MHQP's website after the awards ceremony, winning practices offered their own unique thoughts and perspectives on how they've been able to deliver exceptional patient experiences in their practices. Clearly there is no "secret sauce."
But what is the significance of the fact that five CHCs are on the list?
CHCs were historically known primarily as resource-limited safety net providers for medically complex, underserved populations. But now they appear to have moved outside that box to become centers of excellence, quality improvement and patient-centeredness.
"This does not surprise us at all," says Kerin O'Toole, VP of Public Affairs for the Massachusetts League of Community Health Centers. "Community health centers pioneered the patient-centered care model when they were launched in Boston in 1965."
Indeed, Massachusetts played a pivotal role in the community health center movement that began 50 years ago. Columbia Point Health Center, now known as Geiger Gibson Community Health Center (part of Harbor Health Services, Inc.), became the first operating community health center in the nation when it opened in 1965. The Harbor Health website describes the original facility as "a troubled public housing project basement; it was an area that even city ambulances did not venture without a police escort."
Health centers have come a long way since then, and Massachusetts continues to be on the leading edge of this effort. By 1971, 17 of the 150 centers in the US were in Massachusetts. Today, Massachusetts is home to 52 CHCs serving more than million patients (1 out of every 7 state residents) in all corners of the Commonwealth.
Many other factors contribute to the success and surge of CHCs.  O'Toole points to the fact that health centers: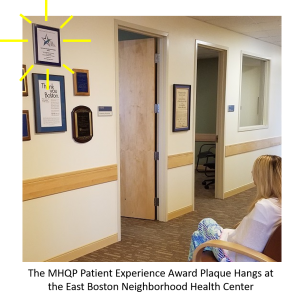 Offer integrated care that includes medical, behavioral health, dental, pharmacy, substance use disorder and vision services – all in one place.
Are governed by community-based boards of directors that hold them accountable to the patients they serve and the care they provide.
Employ multilingual and multicultural staff at every level of their organizations to better reflect and serve their communities.
Were early adopters of electronic health records, helping to facilitate and improve patient care.
Have worked to expand their hours of operation and offer urgent/same day care to patients with emergent health issues.
Continue to challenge long-held notions about what it means to deliver effective, health-sustaining primary care through initiatives such as on-site farmers' markets, cooking demonstrations, designated safe walking routes to school, and "warm hand-offs" between primary care physicians and behavioral health professionals.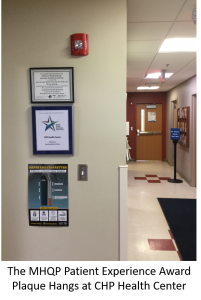 And then, there's the recent commitment of many CHCs to become a Patient-Centered Medical Home (PCMH), as certified by the National Committee for Quality Assurance (NCQA).
"Going through the process to be recognized as a PCMH has helped the centers improve access and patient experience," says Julita Mir, MD, Chief Medical Officer for Community Care Cooperative (C3), and a new member of MHQP's Physician Council. "They are fully committed to a patient-centric model as a way to optimize care for their complex and vulnerable populations."
The explanation for how fiveCommunity Health Centers were among the state's top performers for patient experience is undoubtedly multifaceted, but it clear that Community Health Centers continue to advance their unique model of care to more patients in need, further solidifying their critical role in our state's healthcare delivery system. We congratulate and celebrate their accomplishments!